Welcome to All Fresh Carpet Cleaners, your trusted partner in delivering exceptional carpet cleaning services in Stone Mountain and Loganville, Georgia. We understand the importance of clean and fresh carpets in creating a healthy and inviting environment for your home or business. With our professional expertise and dedication to customer satisfaction, we strive to exceed your expectations and leave your carpets looking and feeling revitalized. Let's explore the range of services we offer and how they can transform your space.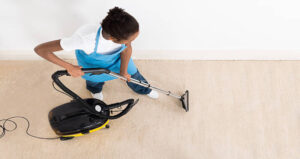 Residential Carpet Cleaning:
At All Fresh Carpet Cleaners, we specialize in providing high-quality residential carpet cleaning services. We recognize that your home is your sanctuary, and clean carpets play a significant role in creating a comfortable and healthy living space. Our experienced team utilizes advanced equipment and Eco-friendly cleaning solutions to remove deep-seated dirt, stains, and allergens from your carpets. From pet accidents to general wear and tear, we have the expertise to restore your carpets to their pristine condition.
Commercial Carpet Cleaning:
In the business world, first impressions matter. Our commercial carpet cleaning services are designed to help you create a professional and welcoming atmosphere for your clients and employees. We understand the unique needs of commercial spaces and offer customized solutions to address high-traffic areas, tough stains, and odor removal. With our meticulous attention to detail and efficient cleaning methods, we can enhance the appearance and longevity of your carpets, contributing to a positive work environment.
Upholstery Cleaning:
In addition to our comprehensive carpet cleaning services, we also specialize in upholstery cleaning. Your furniture deserves the same level of care and attention as your carpets. Our team utilizes gentle yet effective cleaning techniques to remove dirt, stains, and allergens from your upholstery, leaving it looking refreshed and revitalized. From sofas and chairs to drapes and mattresses, we can transform your furniture, making it a clean and comfortable asset in your home or office.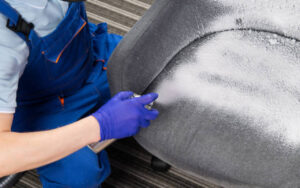 Stain and Odor Removal:
Stubborn stains and unpleasant odors can significantly impact the appearance and ambiance of your space. At All Fresh Carpet Cleaners, we have the expertise and specialized products to tackle even the toughest stains and odors. Whether it's wine spills, pet accidents, or lingering odors from smoke or food, our team will work diligently to eliminate the problem, leaving your carpets fresh and odor-free.
Whether you need residential carpet cleaning, commercial carpet cleaning, upholstery cleaning, stain and odor removal, or emergency water extraction, we have the expertise and tools to meet your needs. Contact us today to schedule an appointment and experience the transformative power of clean and fresh carpets. Your satisfaction is our top priority.